Kaifute(Tianjin) Technology Co.,Ltd.
Add:A5 Plan,No.17 Building,No.80 Haiyun Street,Binhai New Area,Tianjin,China
Tel:022- 5865 9859
Fax:022- 5865 9859
Phone:13820733852 Mr Wang
E-mail:sales@kftchem.com
Web:www.kftchem.com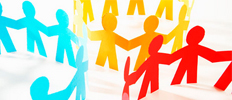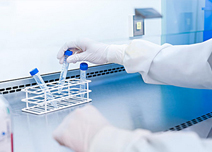 Tianjin Kaifute Chemical Co., Ltd. as a Hi-tech enterprise for Pharmaceuticals & Pesticides intermediate products, and fine chemical intermediate products manufacturers, chemical products suppliers from China . Kaifute is committed to researching and developing CPhi and Pharmaceutical & Pesticide intermediates with high synthesis technology barriers and difficulties and high added value, and also focuses on the synthesis of Organic photoelectric materials .

Our main products are intermediates of Pharmaceuticals & Pesticides with high quality and competitive prices used as intermediates in the field of pharmaceutical, pesticide and LED fields widely, including Organic photoelectric materials , Macromolecular crosslinking Reagents, Coupling Reagents, Benzene sulfonamide series, Pyridine derivatives , Acetophenone series, benzenesulfonyl chloride series , Boscalid intermediates and Spirodiclofen intermediates so on. And we can offer customized synthesis according to the need of markets.

We have a 300 m2 pilot laboratory in Binhai Hi-tech Industrial Development Area, Tianjin, China (P.R.) . With the swift development, a 6000 m2 multifunction plant and a 200 m2 analysis center were set up in Heze City of Shandong Province. We own advanced experimental facilities and testing methods, thus the quality of the products can be well-ensured.
Our team consists of two Doctors, Masters and Chemical production specialists. The technical personnel of Chemical synthesis were graduated from School of Chemical Engineering and Technology of Tianjin University.

We are always ready to meet the demand of our domestic and abroad customs to the most extent with our mature technology and sincere and professional service.